My crochet pieces! :3 Hover (or tap if on mobile) to enlarge. Captions will take you to the pattern source, if applicable. Still under construction, will eventually have a WIP section as well, for more please check out my or my pages.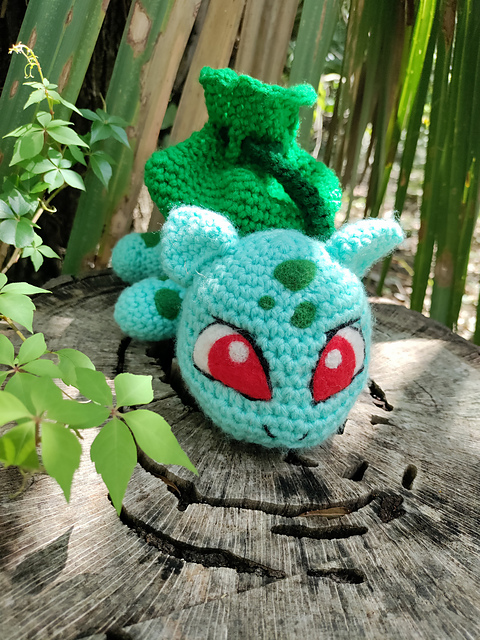 A crocheted bulbasaur I made with a drawstring bag as the bulb. :D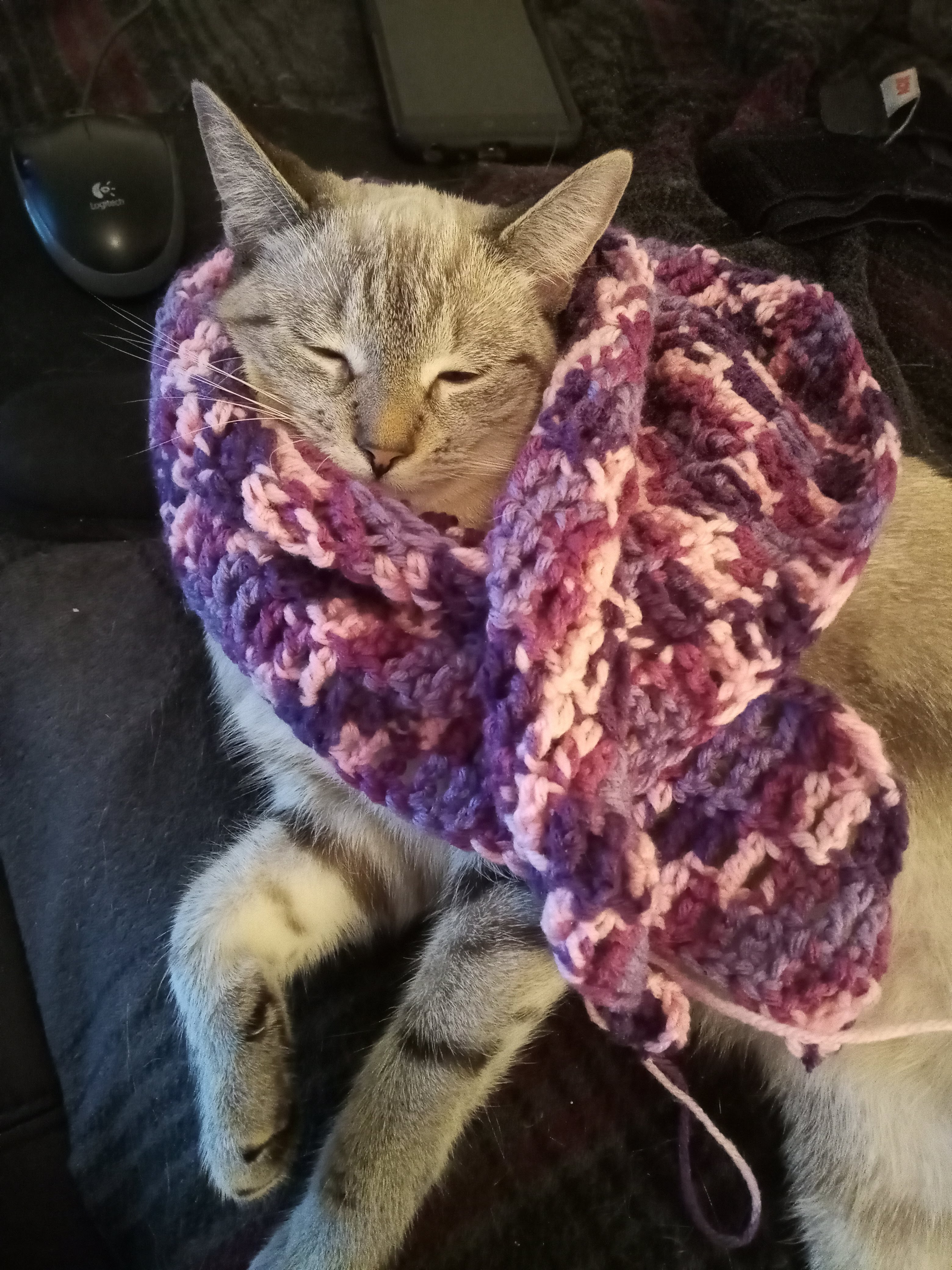 Ms. Lamew modeling a shawl for a friend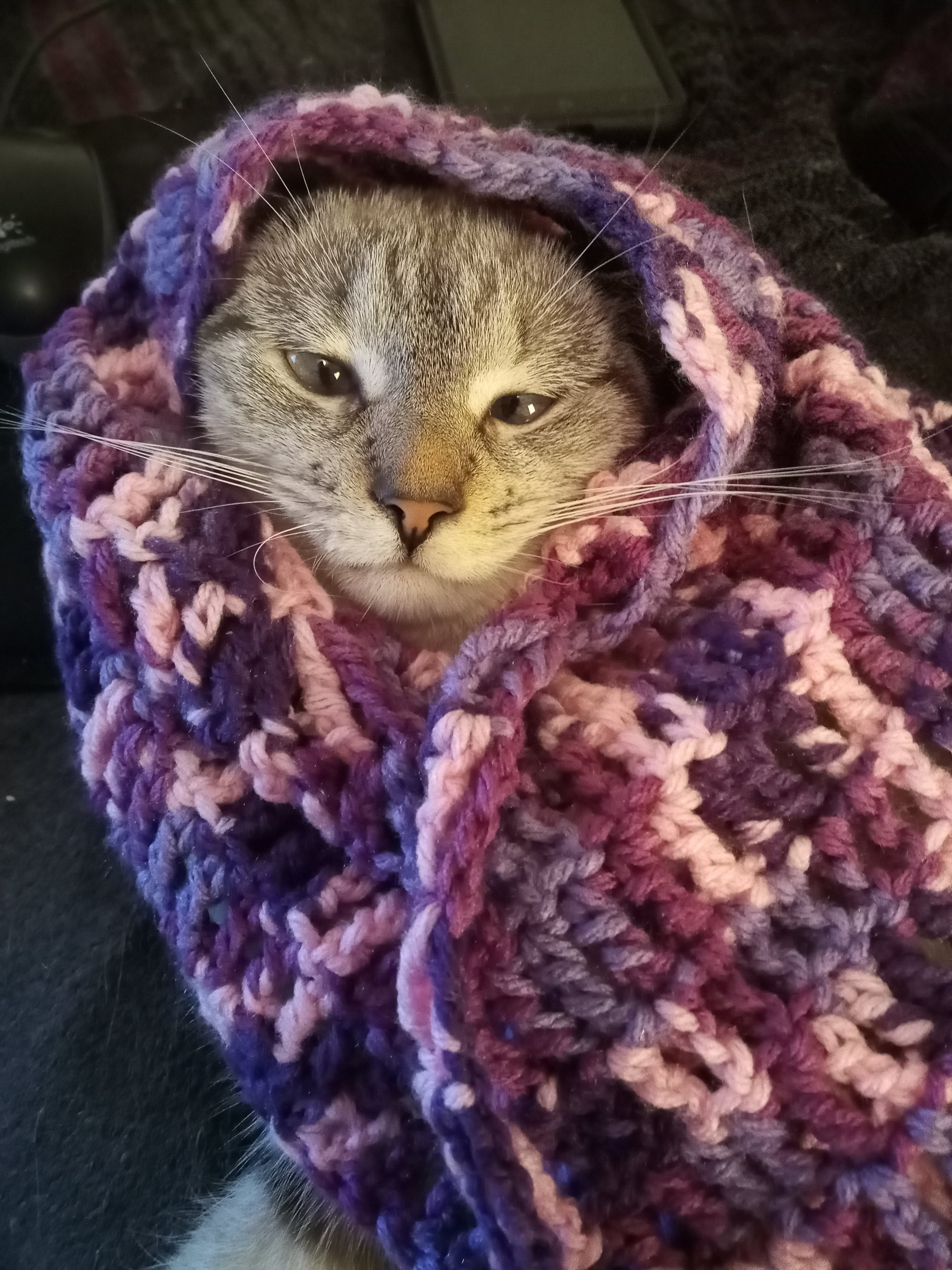 :3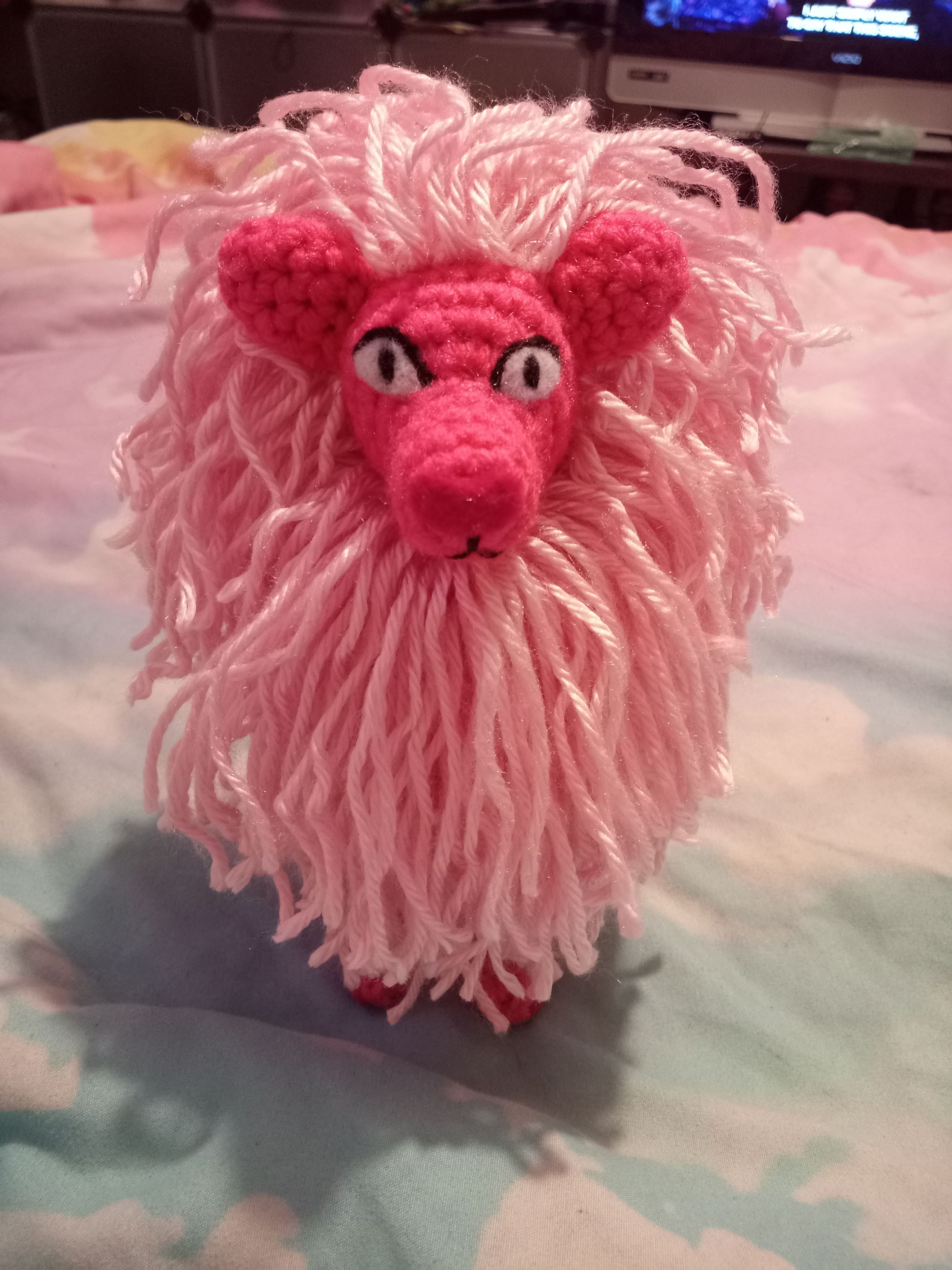 Lion from Steven Universe, pre-brushing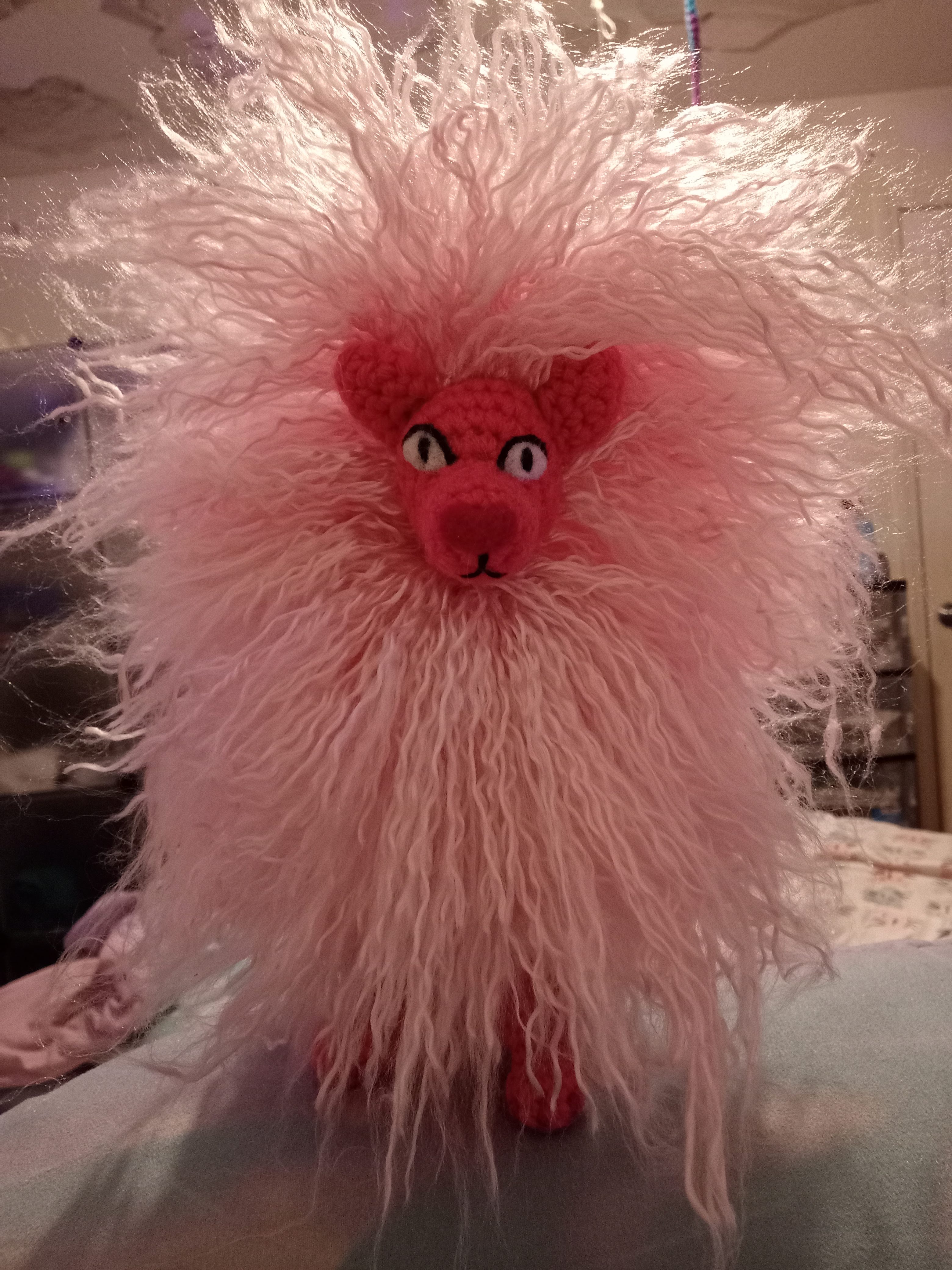 LION MID-BRUSHING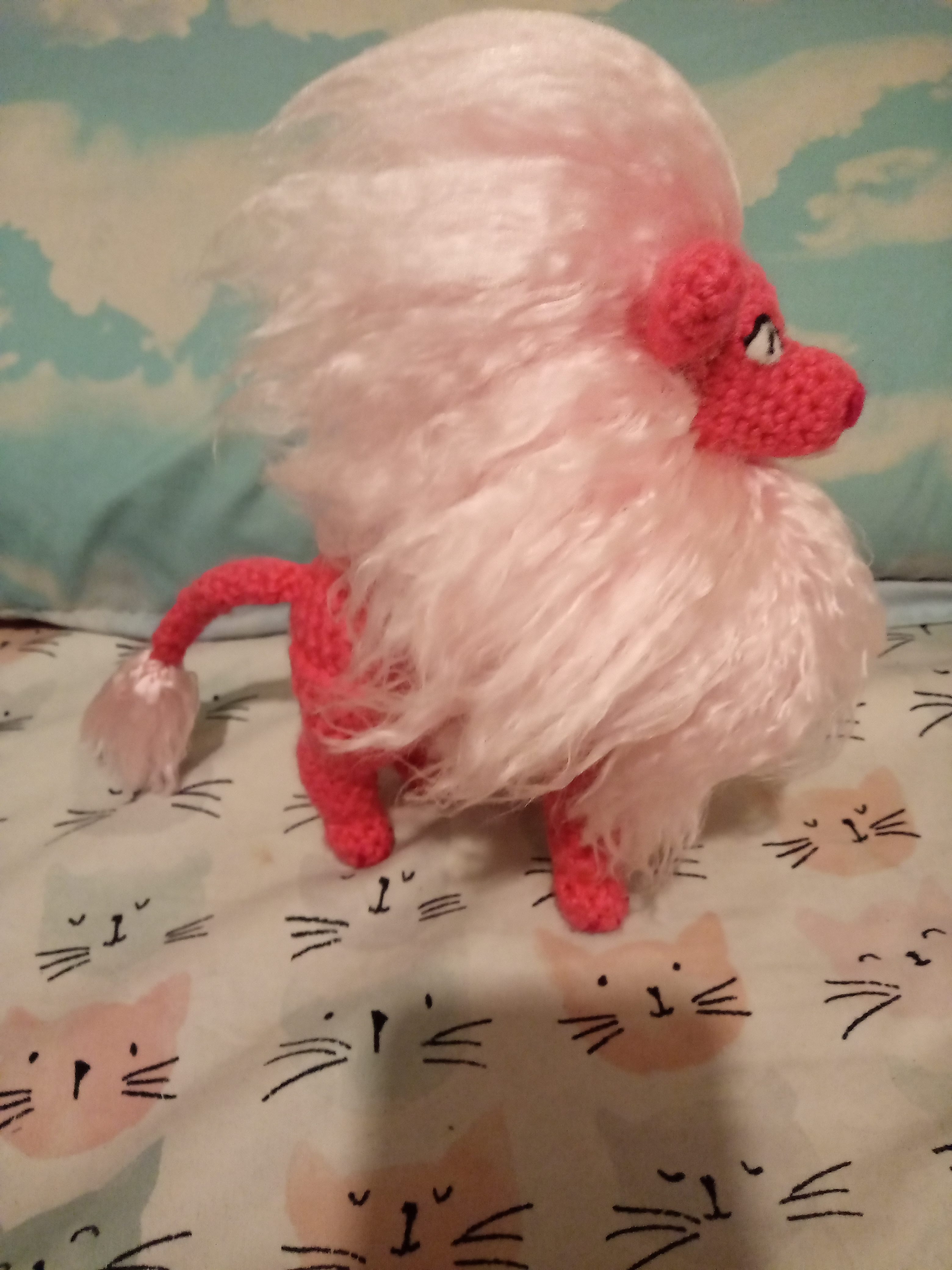 Lion finished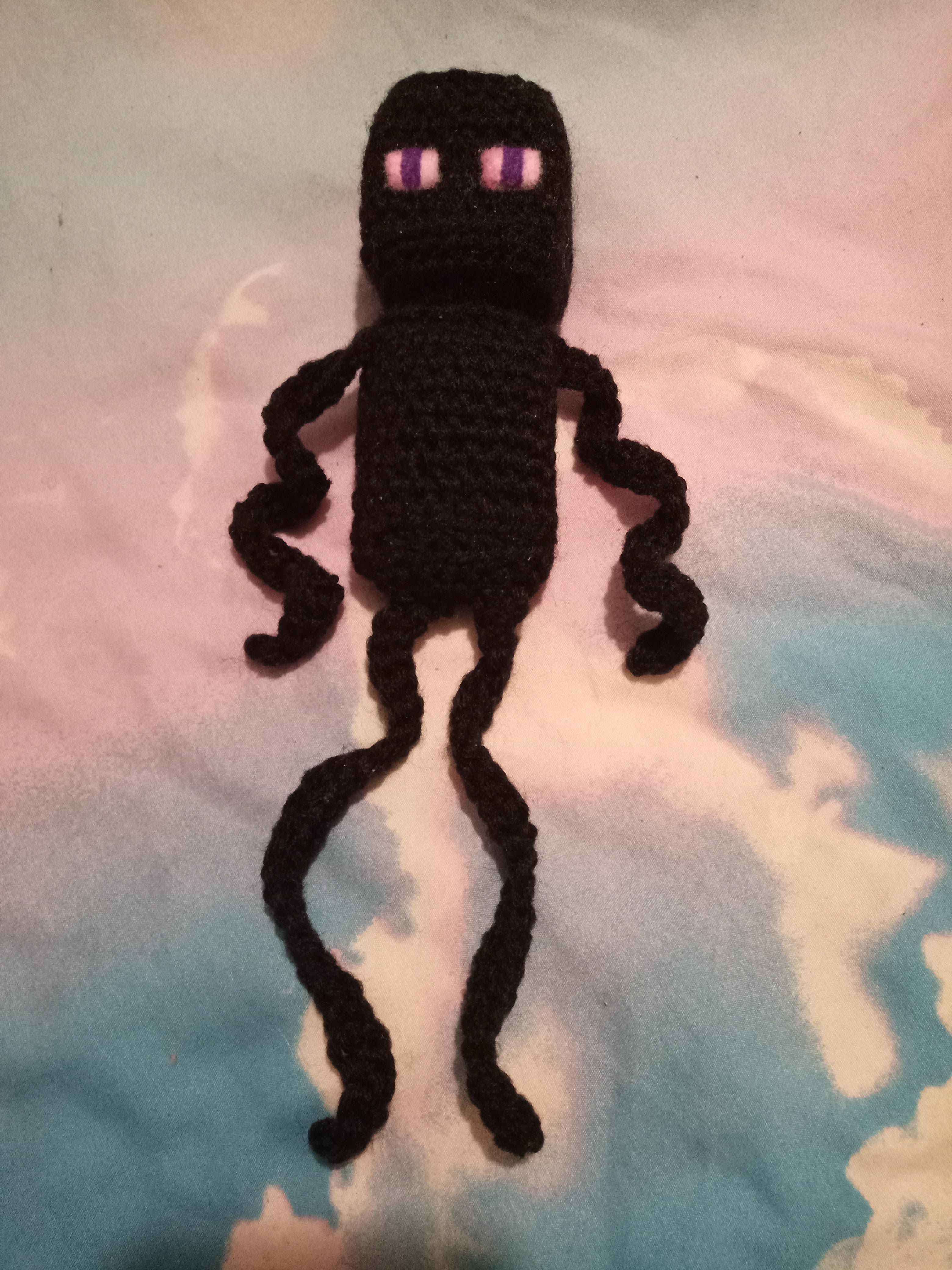 Enderman from Minecraft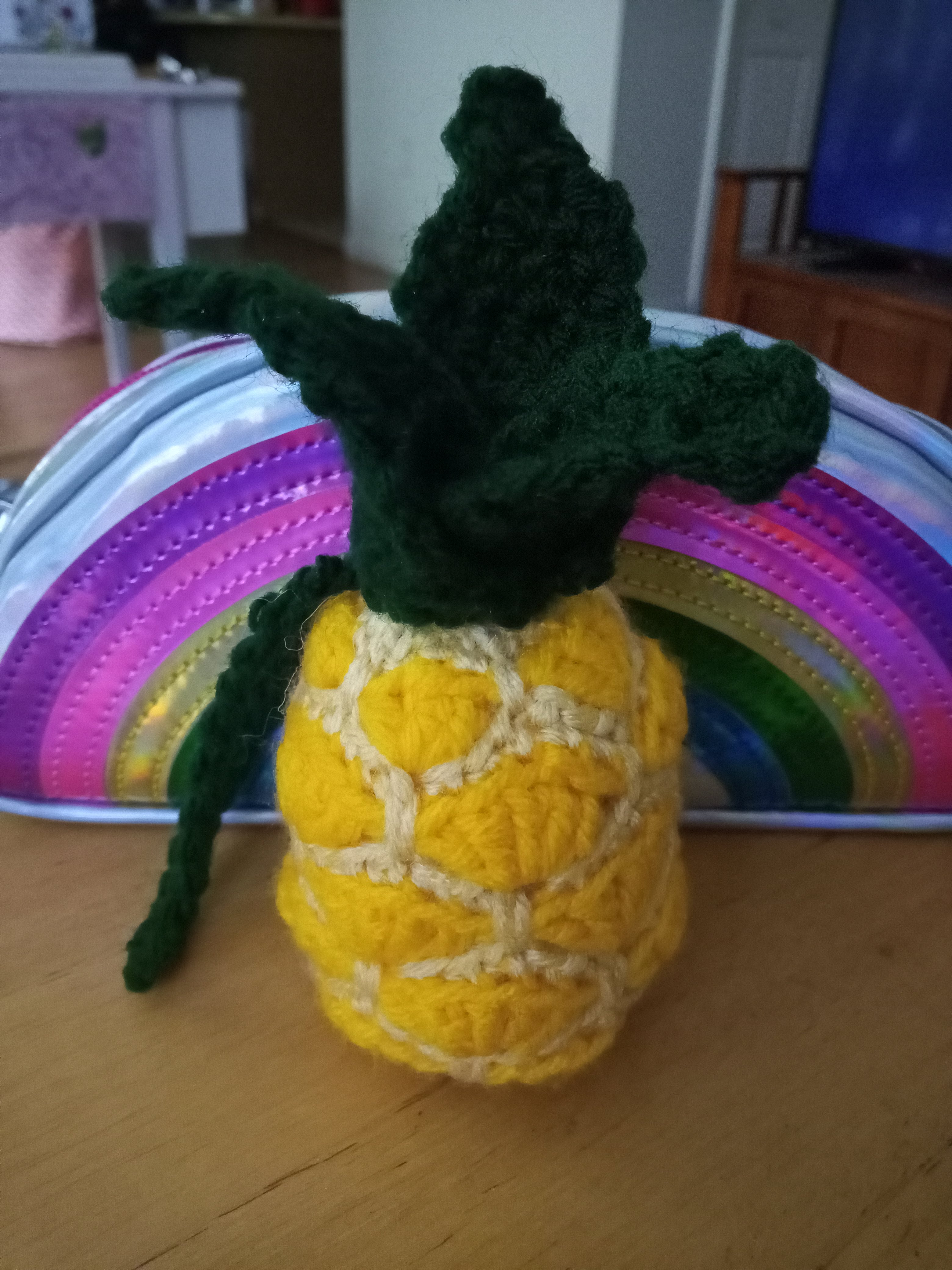 Pineapple Christmas Tree ornament for my mom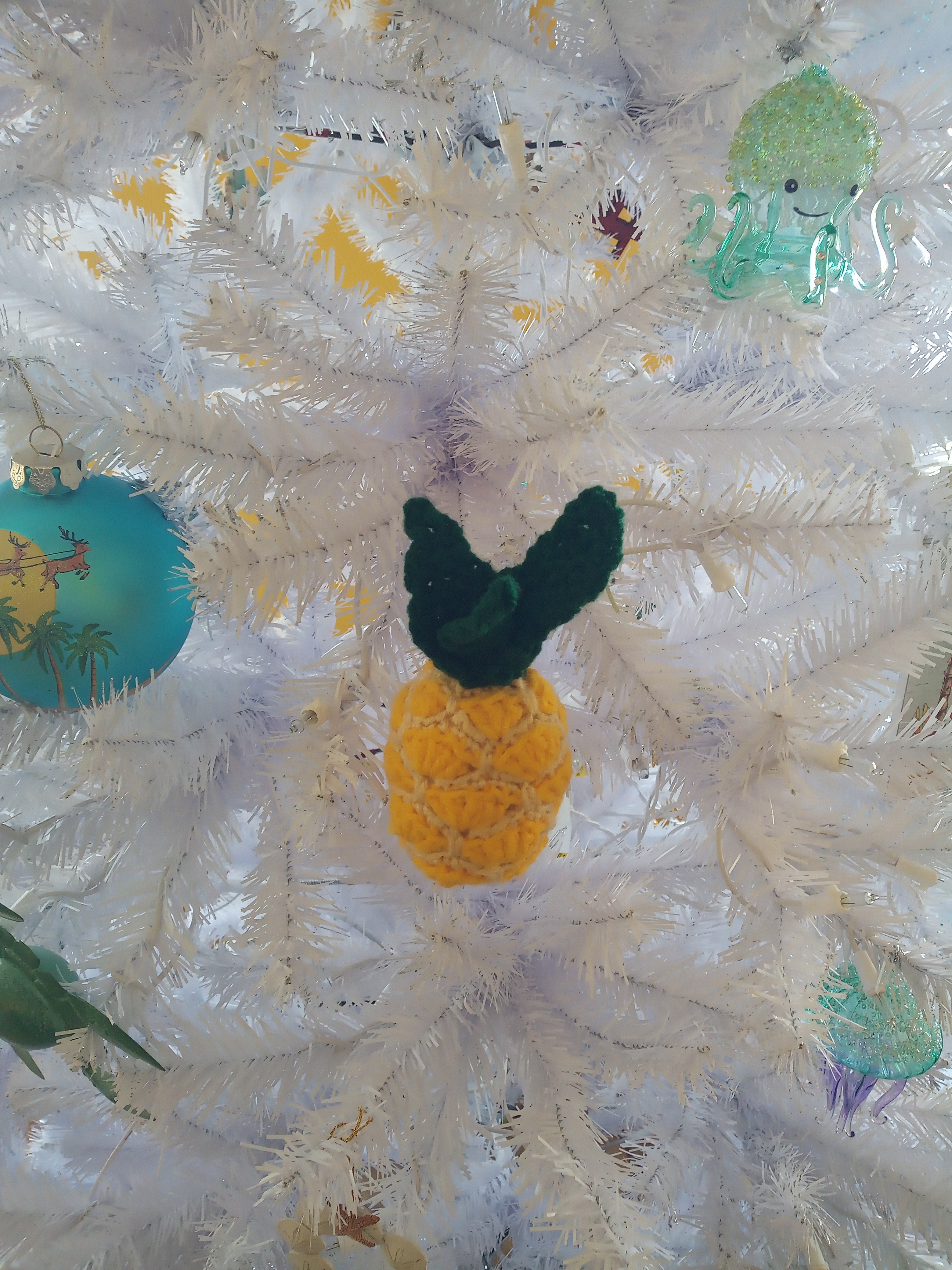 Pineapple ornament on my mom's beach themed tree :3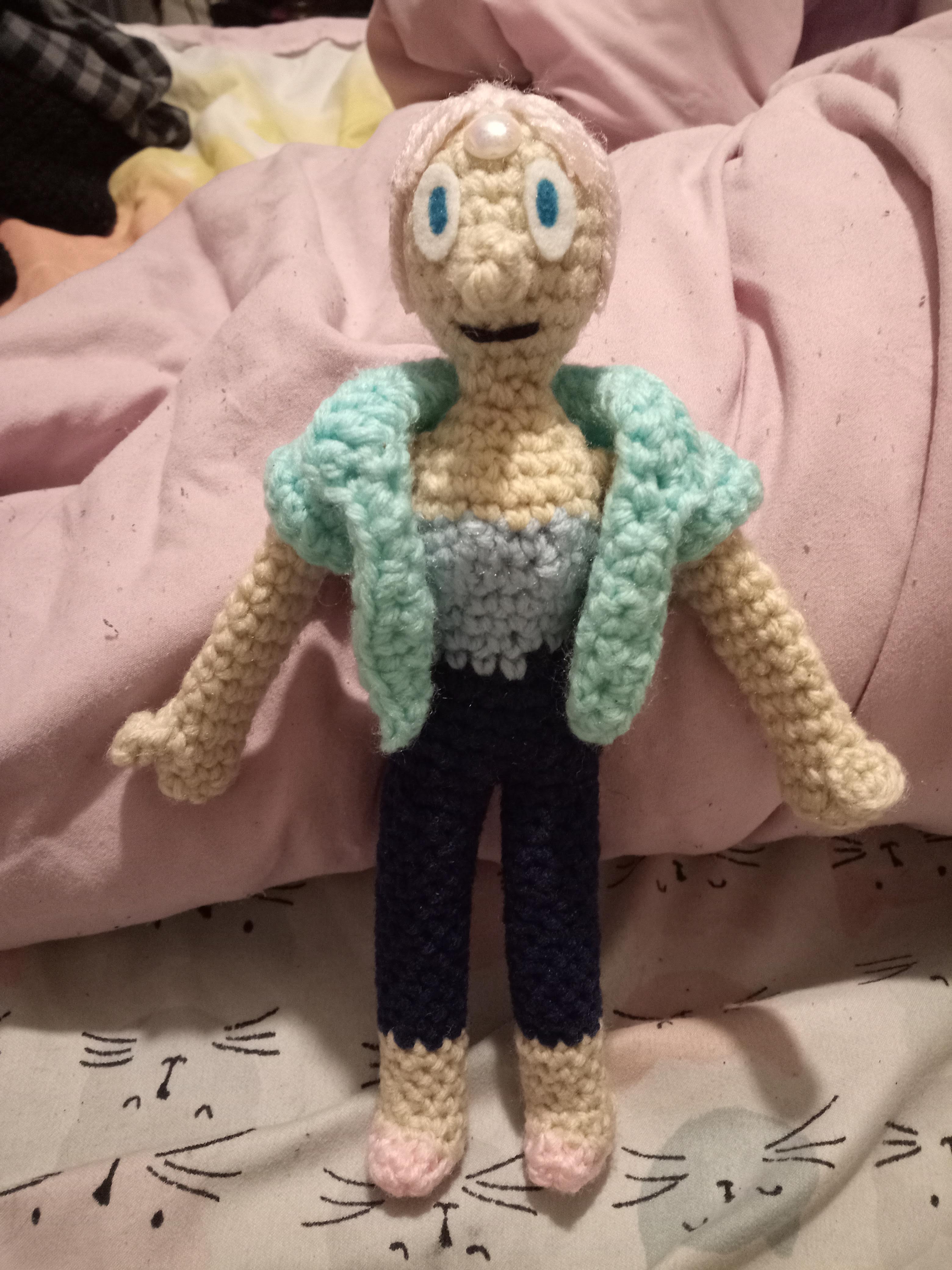 Pearl from Steven Universe front view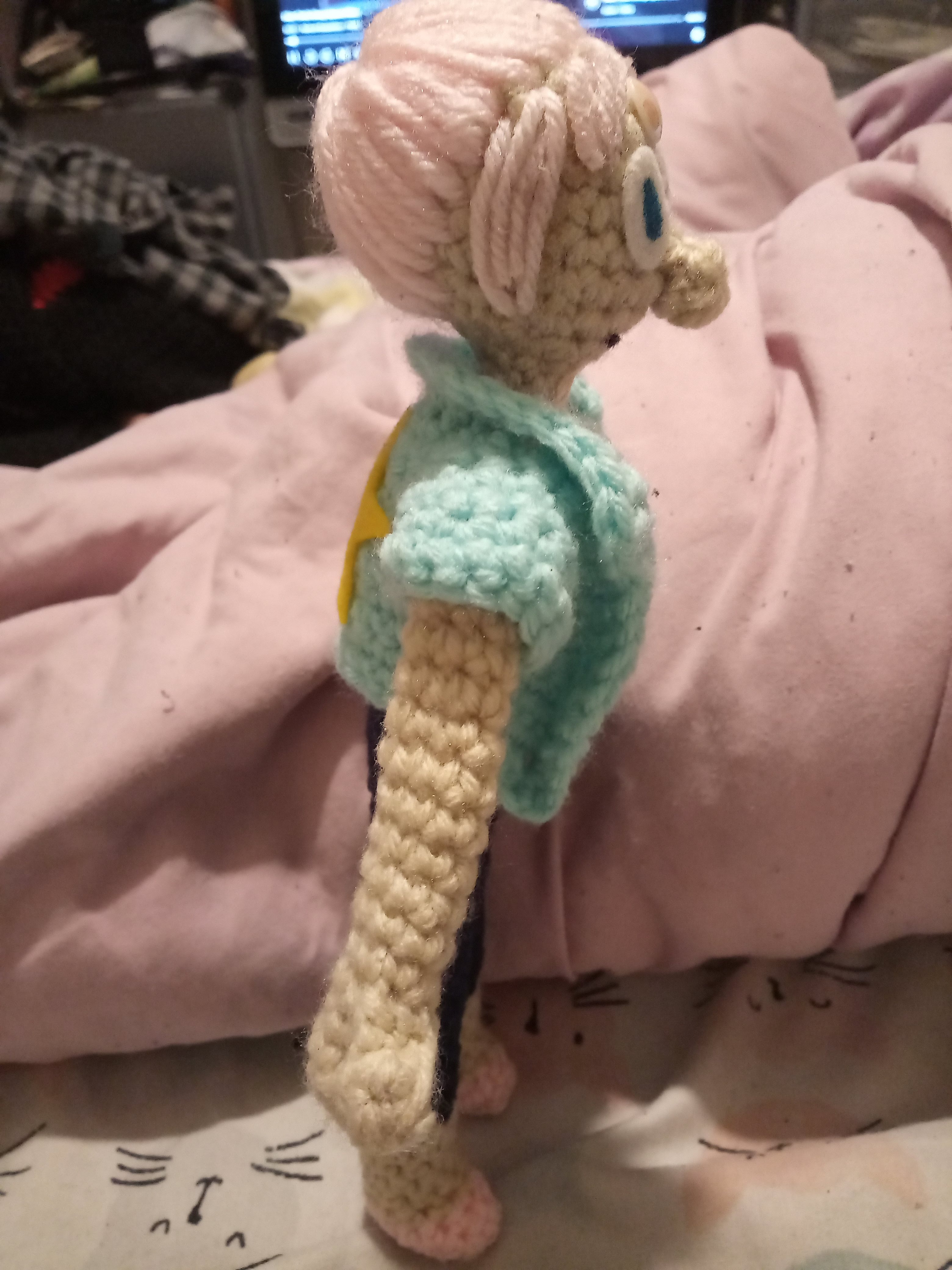 Pearl from Steven Universe side view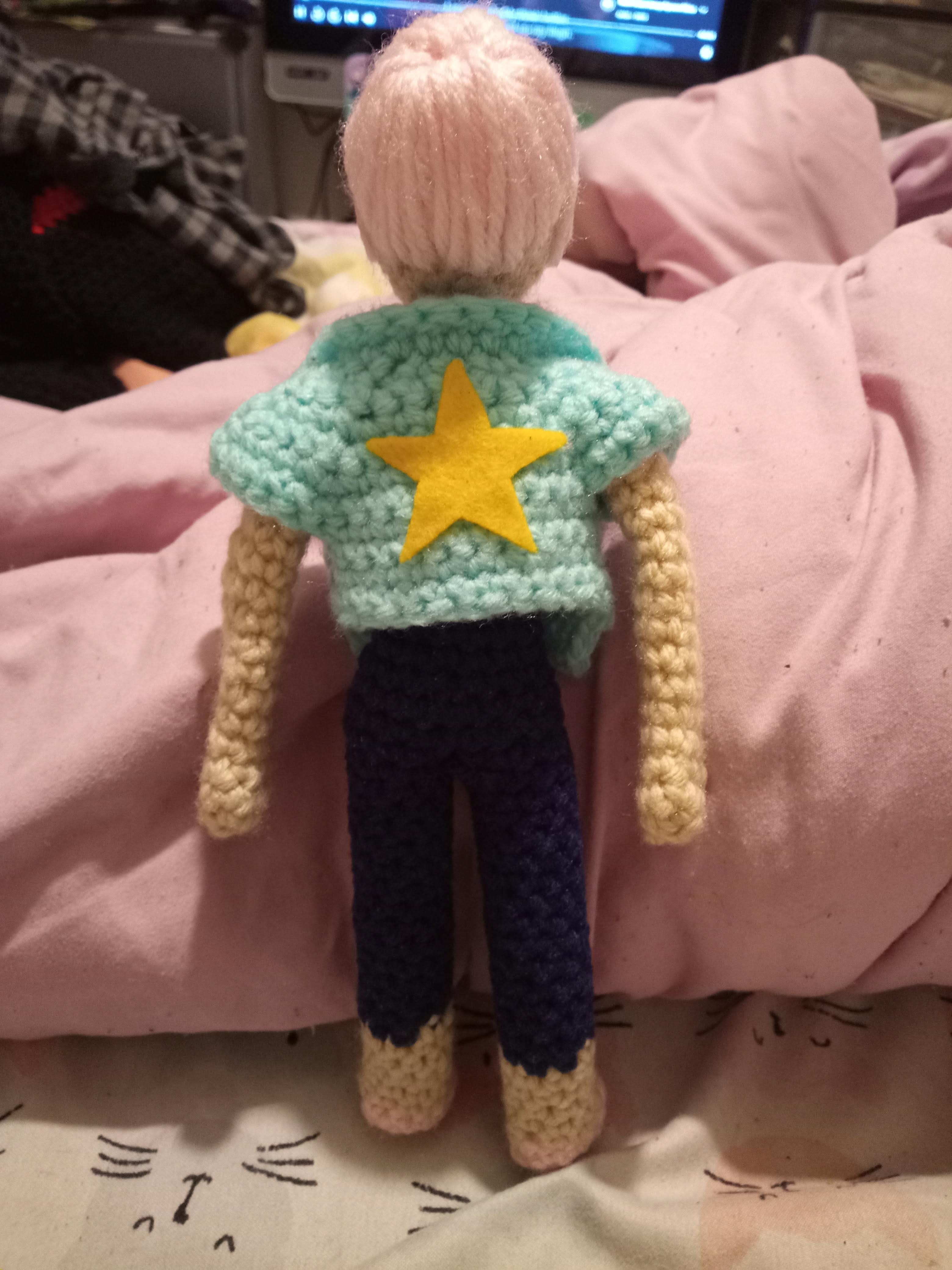 Pearl from Steven Universe back view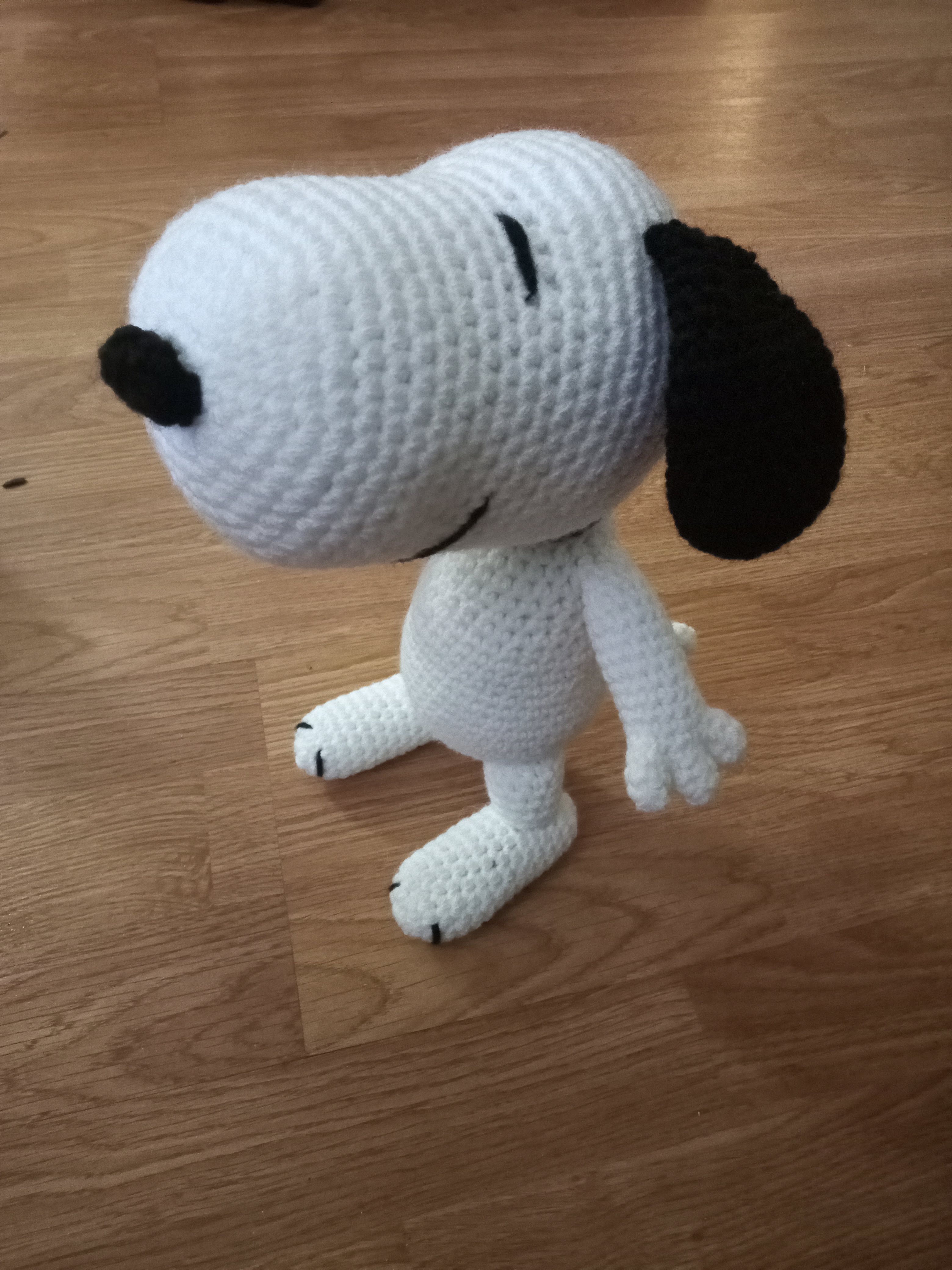 Snoopy!!!!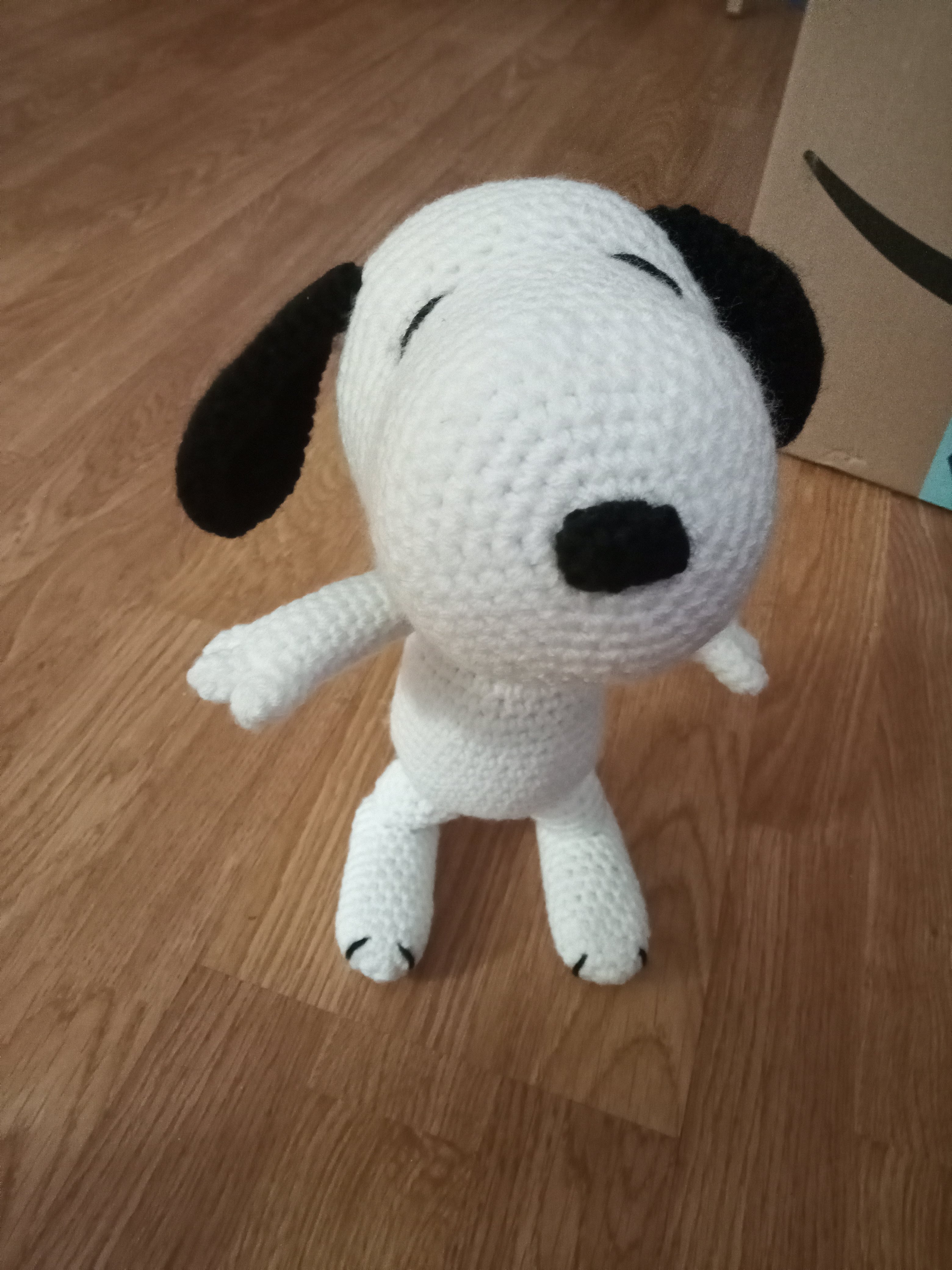 It was so hard to get him to stand but he did it!

Georgia Bulldog for my stepdad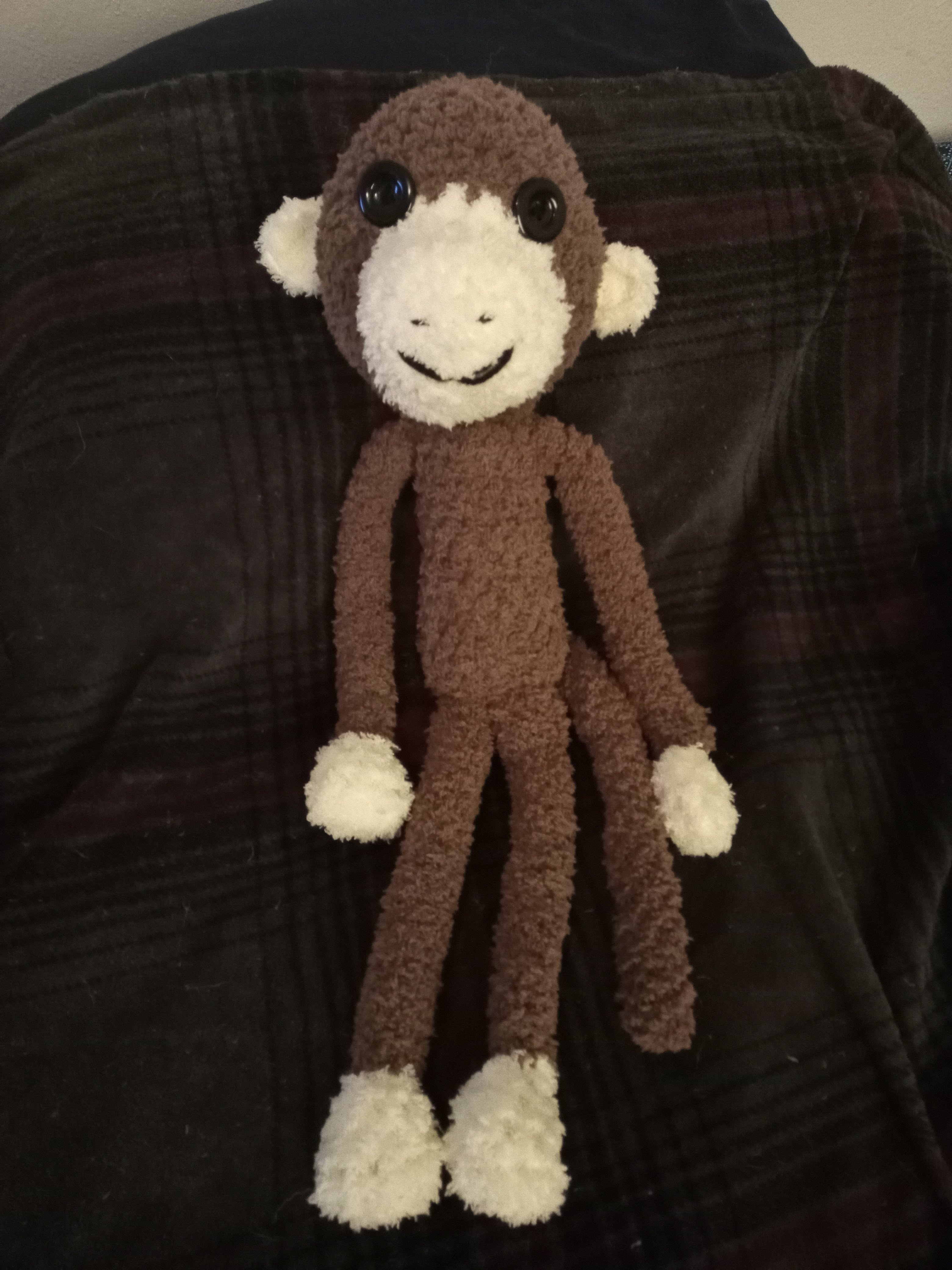 Monkey :) improvised pattern with leftover yarn scraps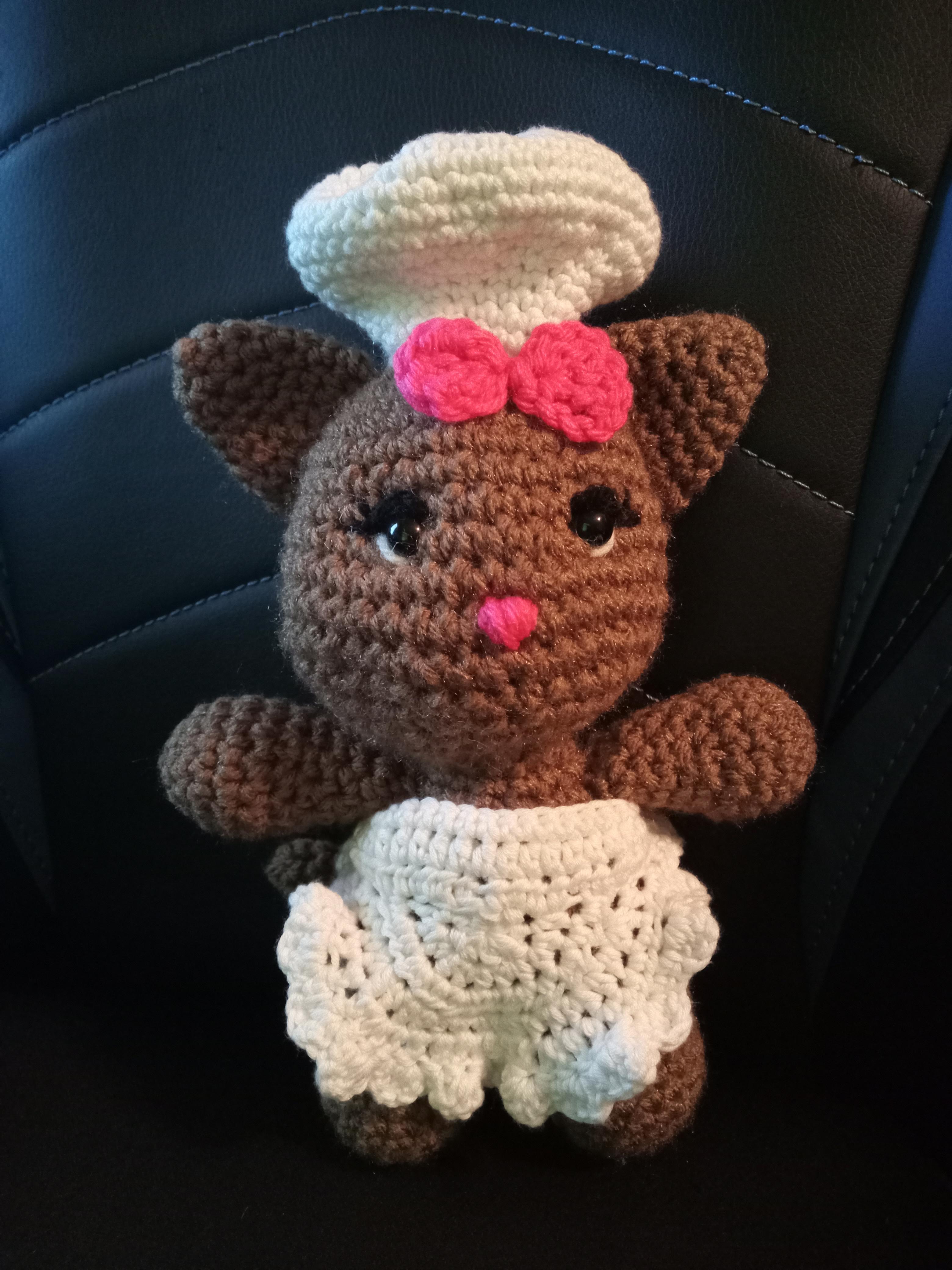 Baker cat for former coworker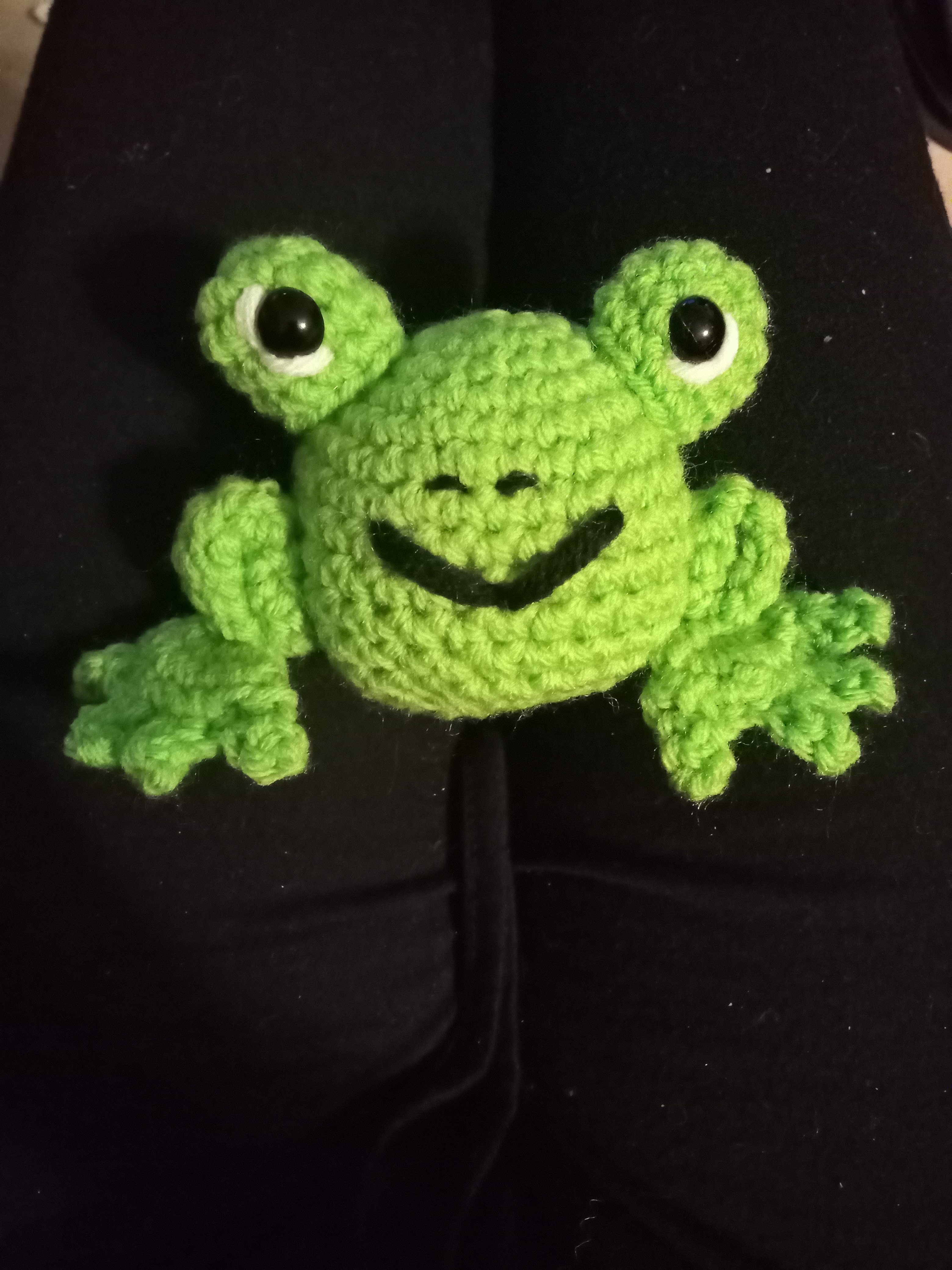 Forg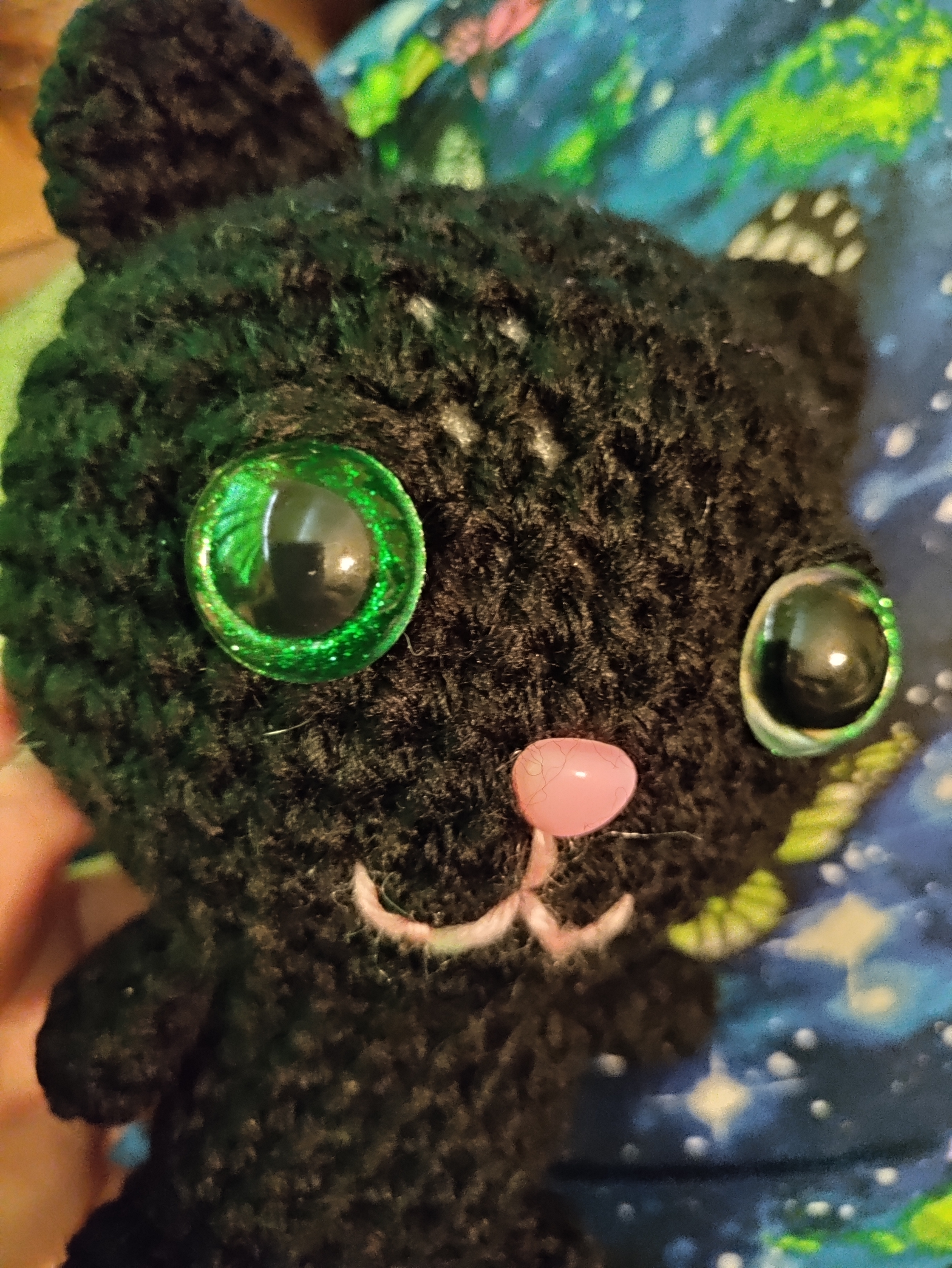 Owo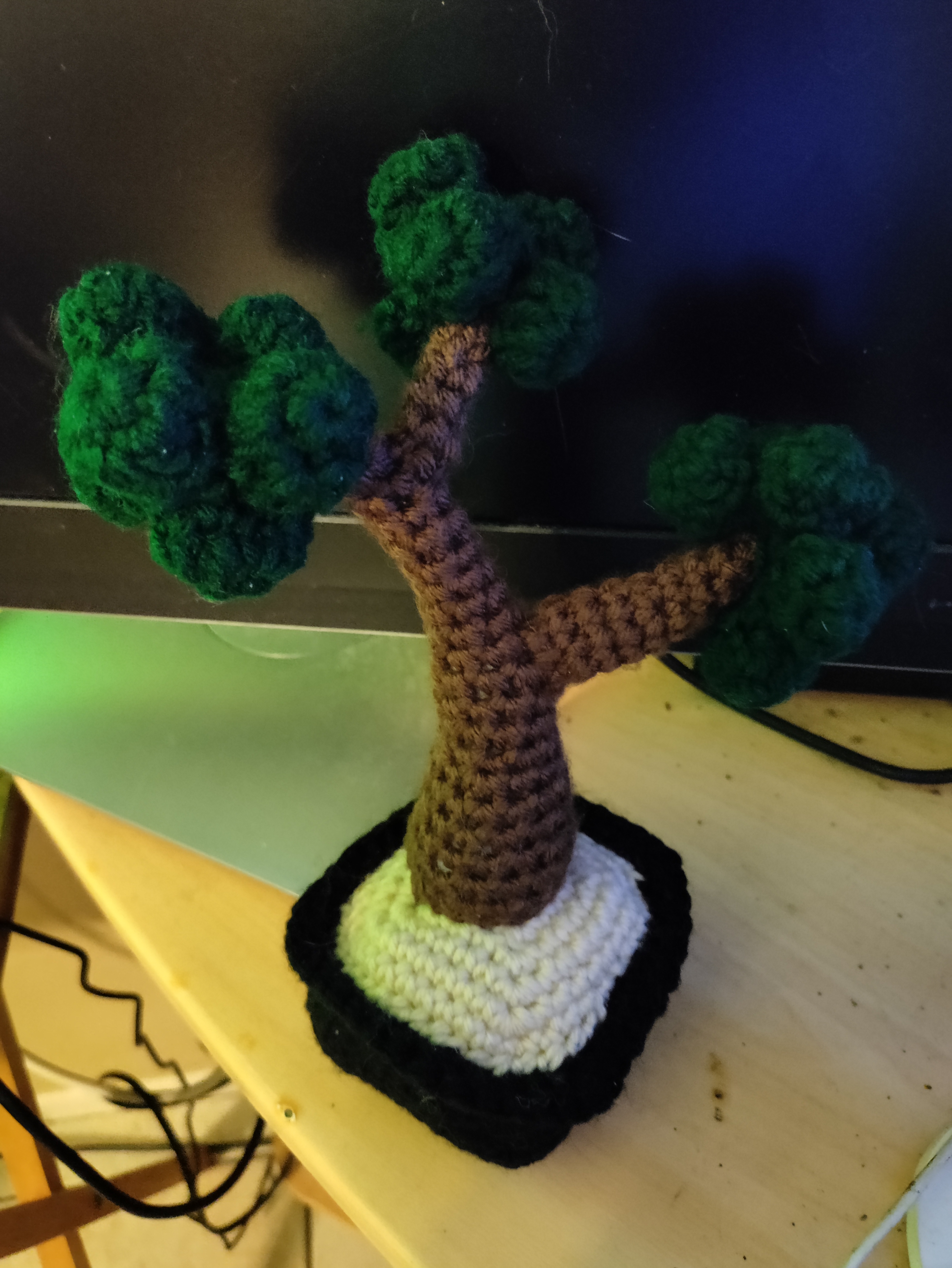 Bonsai Tree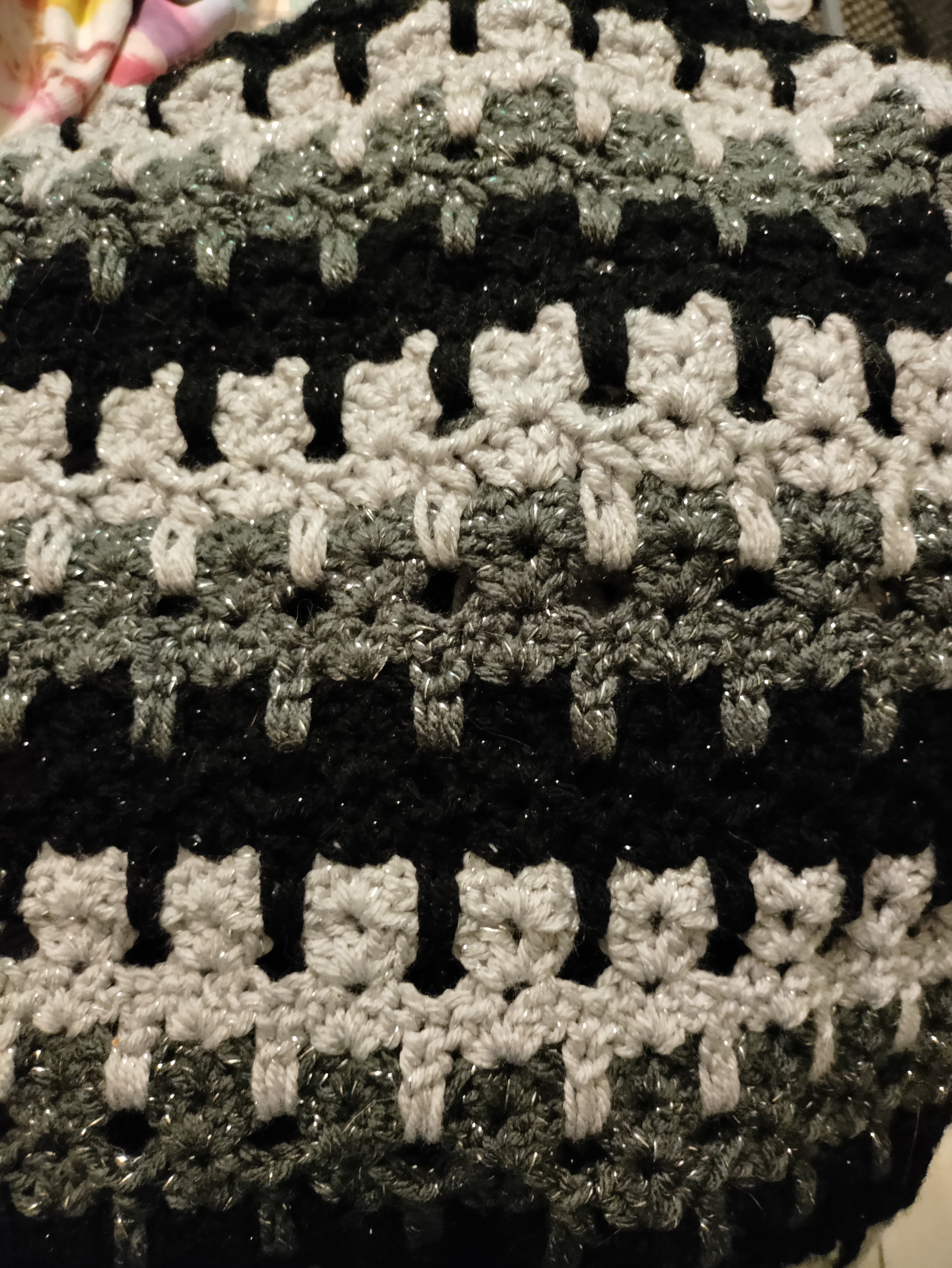 Cat Stitch Cardigan that ended up way too big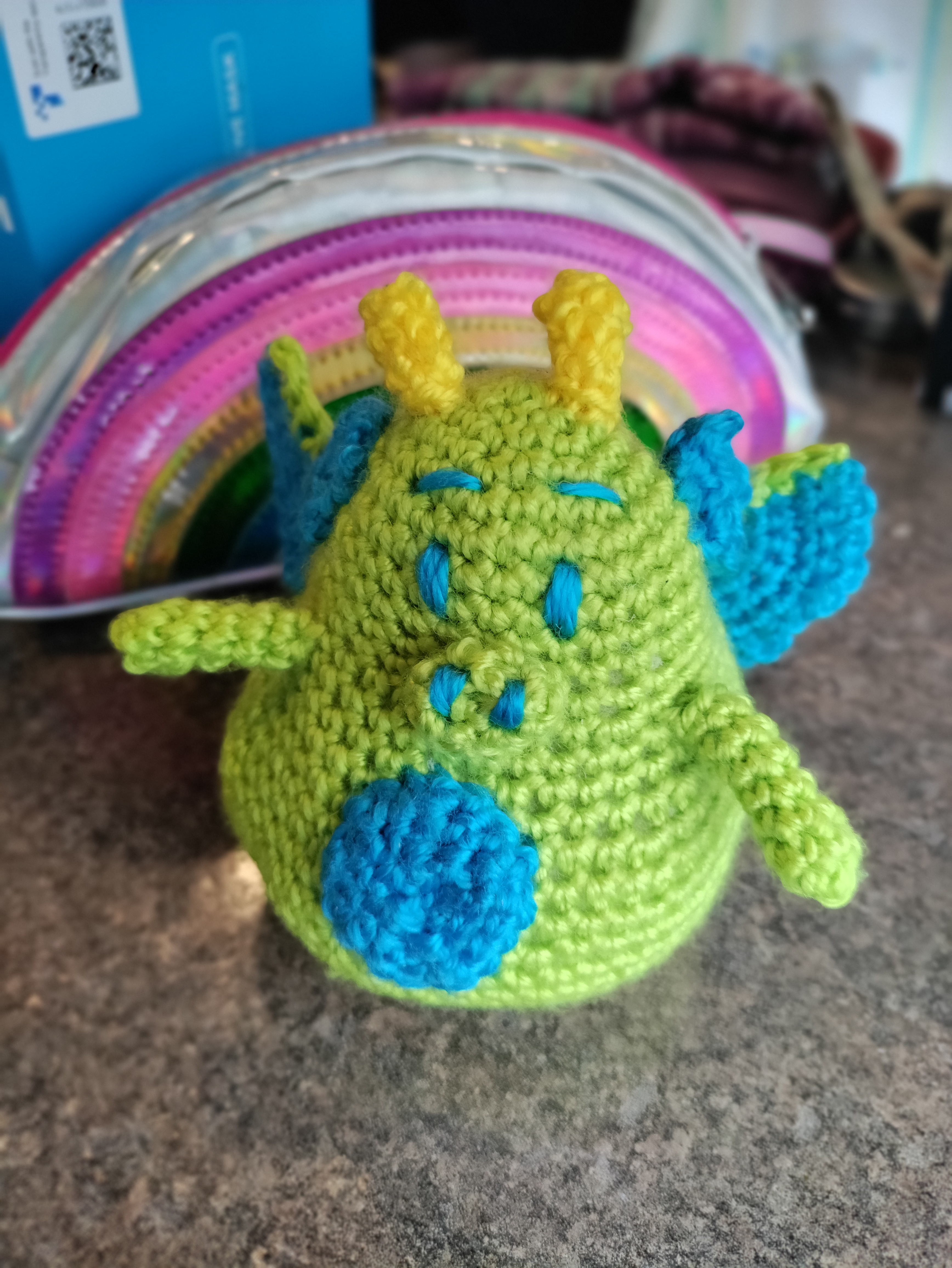 Lil Dragon that recipient named Fiona :)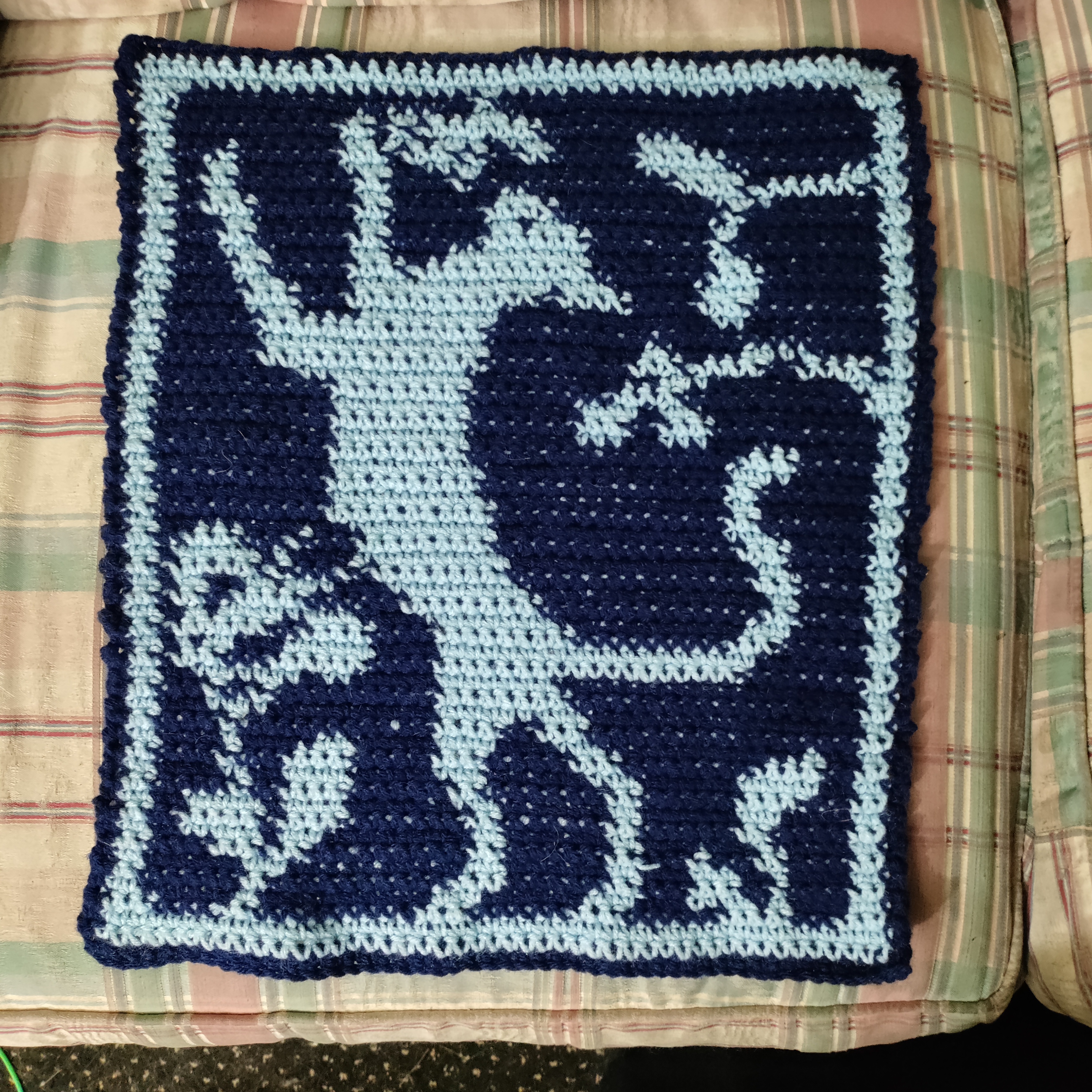 First attempt at tapestry crochet, used a cross stitch pattern and way too big of a hook so other color showed through but still looked kinda cool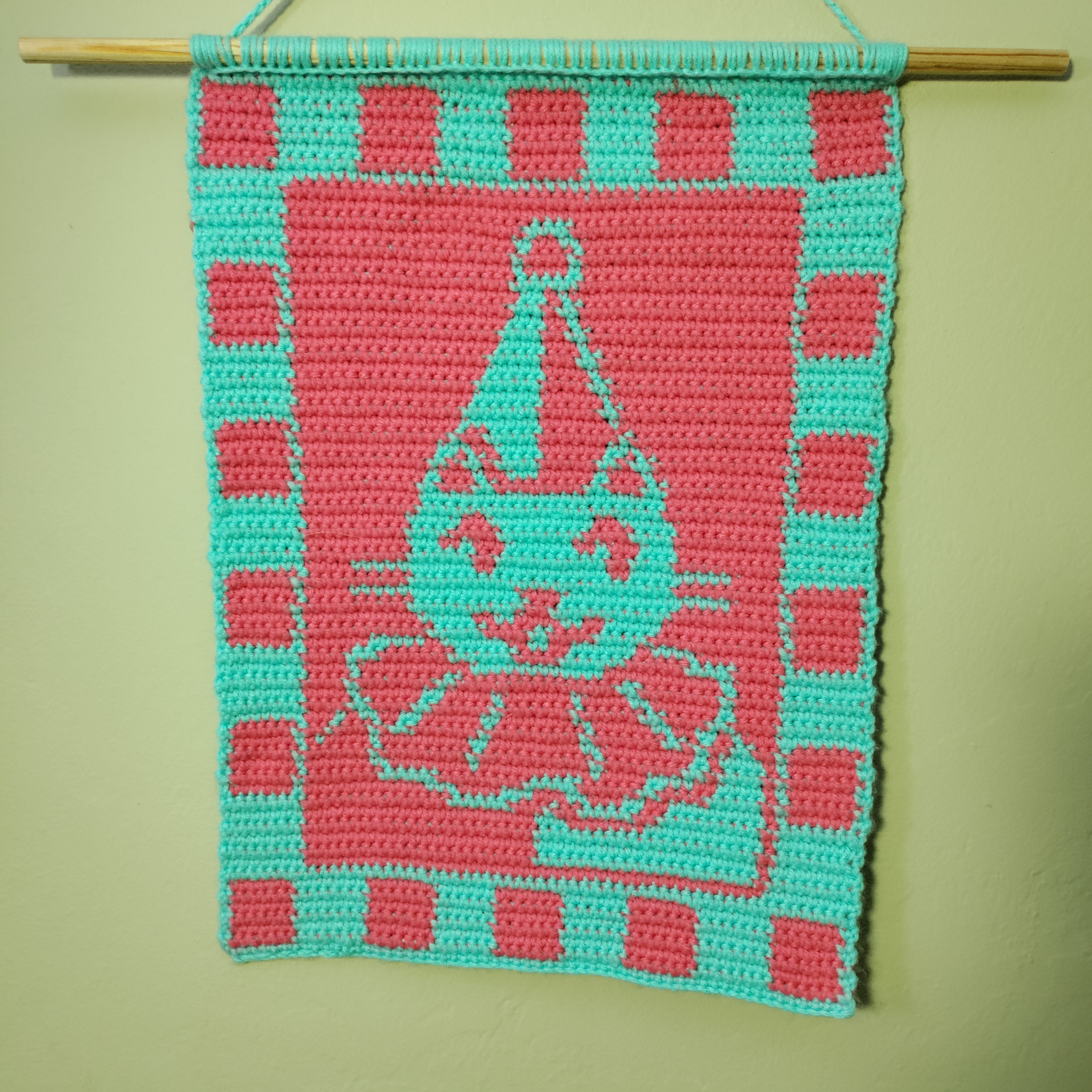 Way better tapestry, pattern by @funzos on tumblr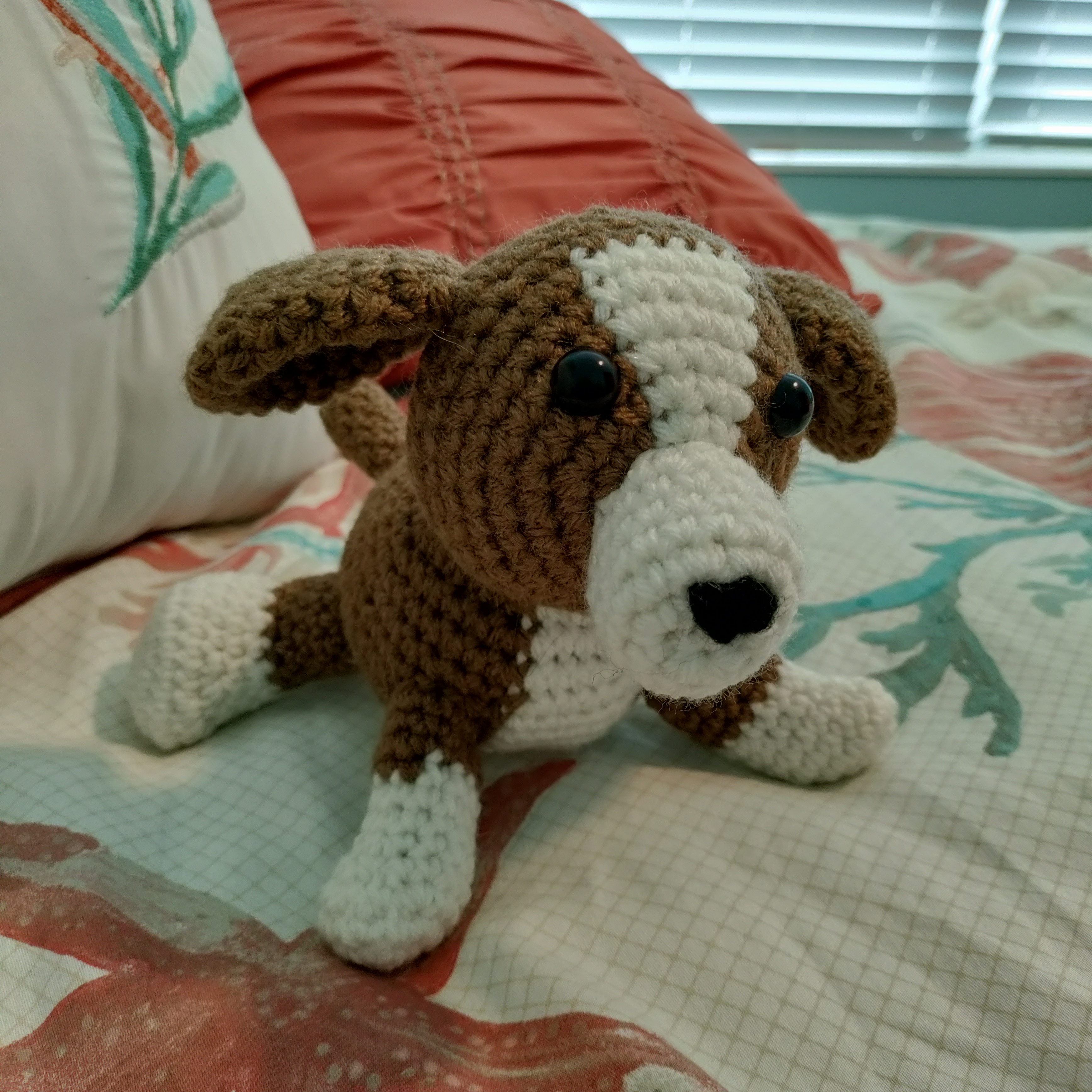 My mom's beagle Chip :)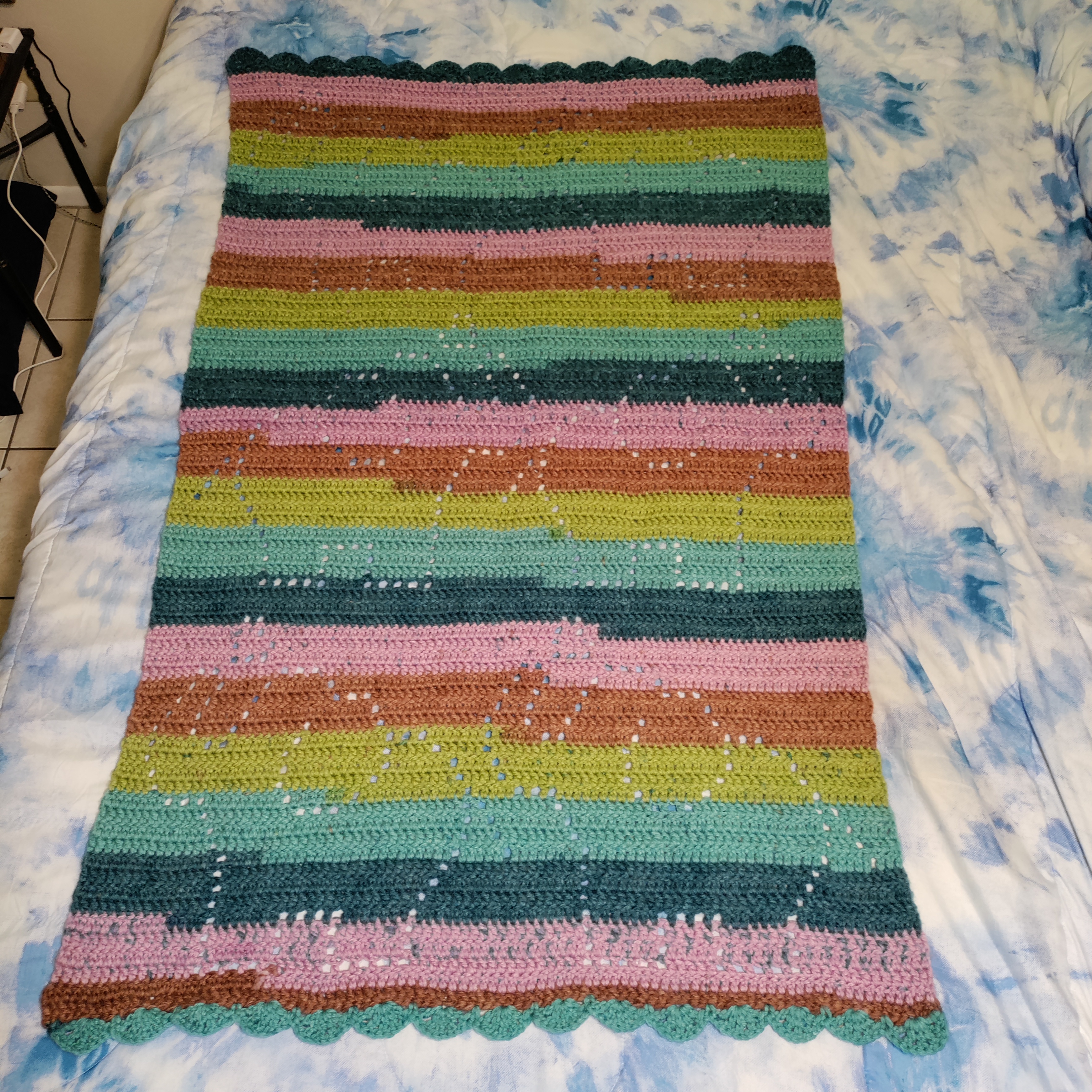 Elephant blanket for friend's mom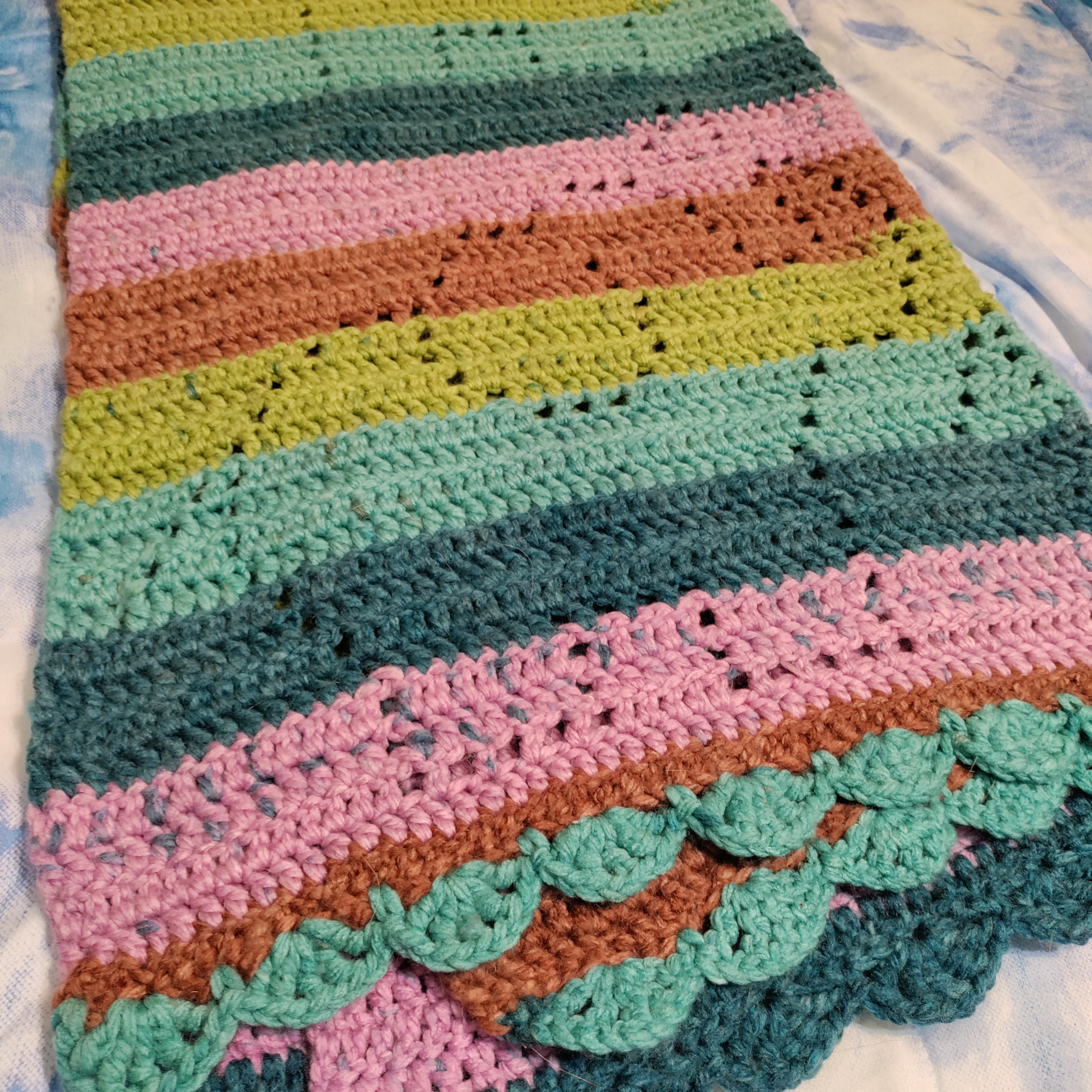 Elephant blanket detail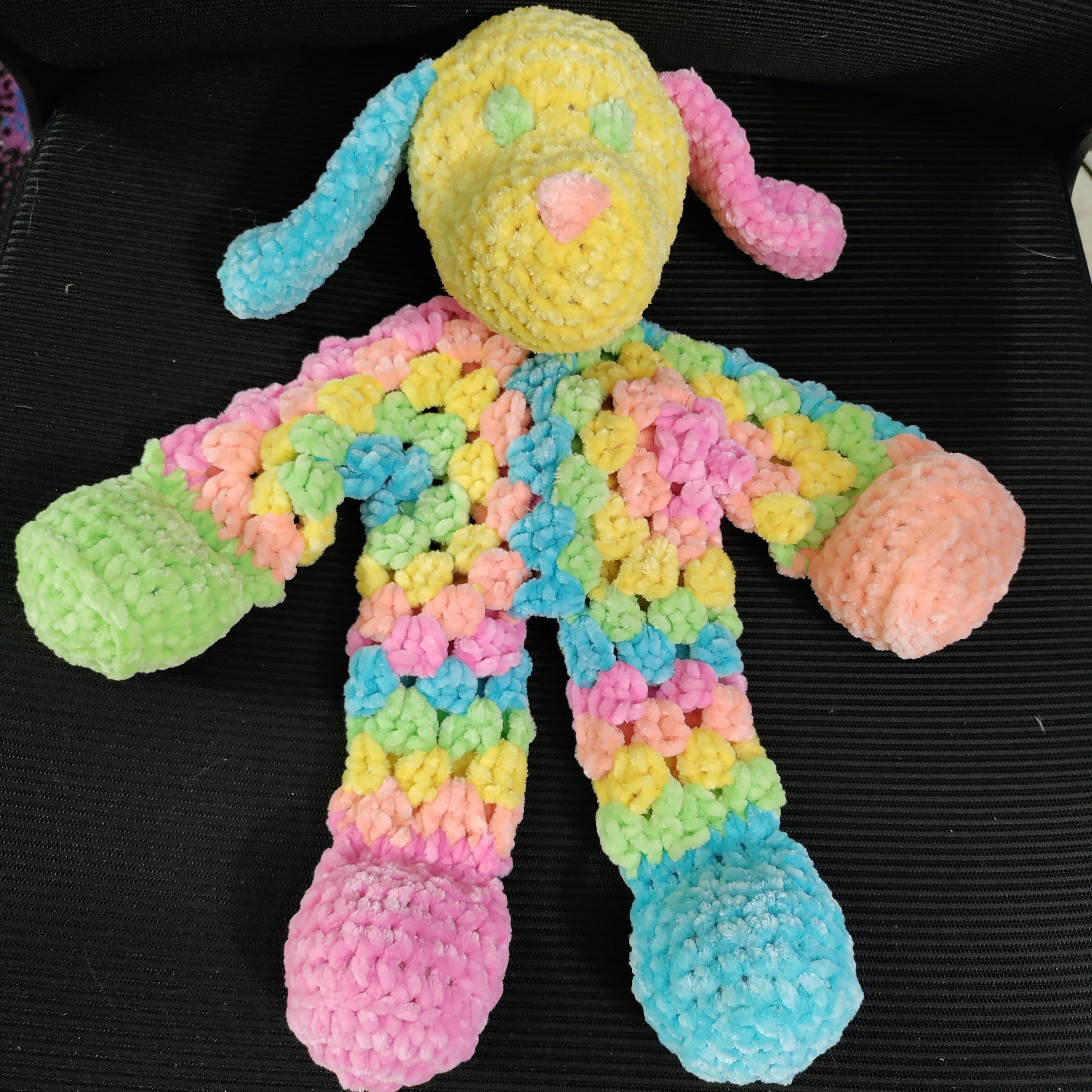 Rainbow Chenille hexagon pup for a friend's kid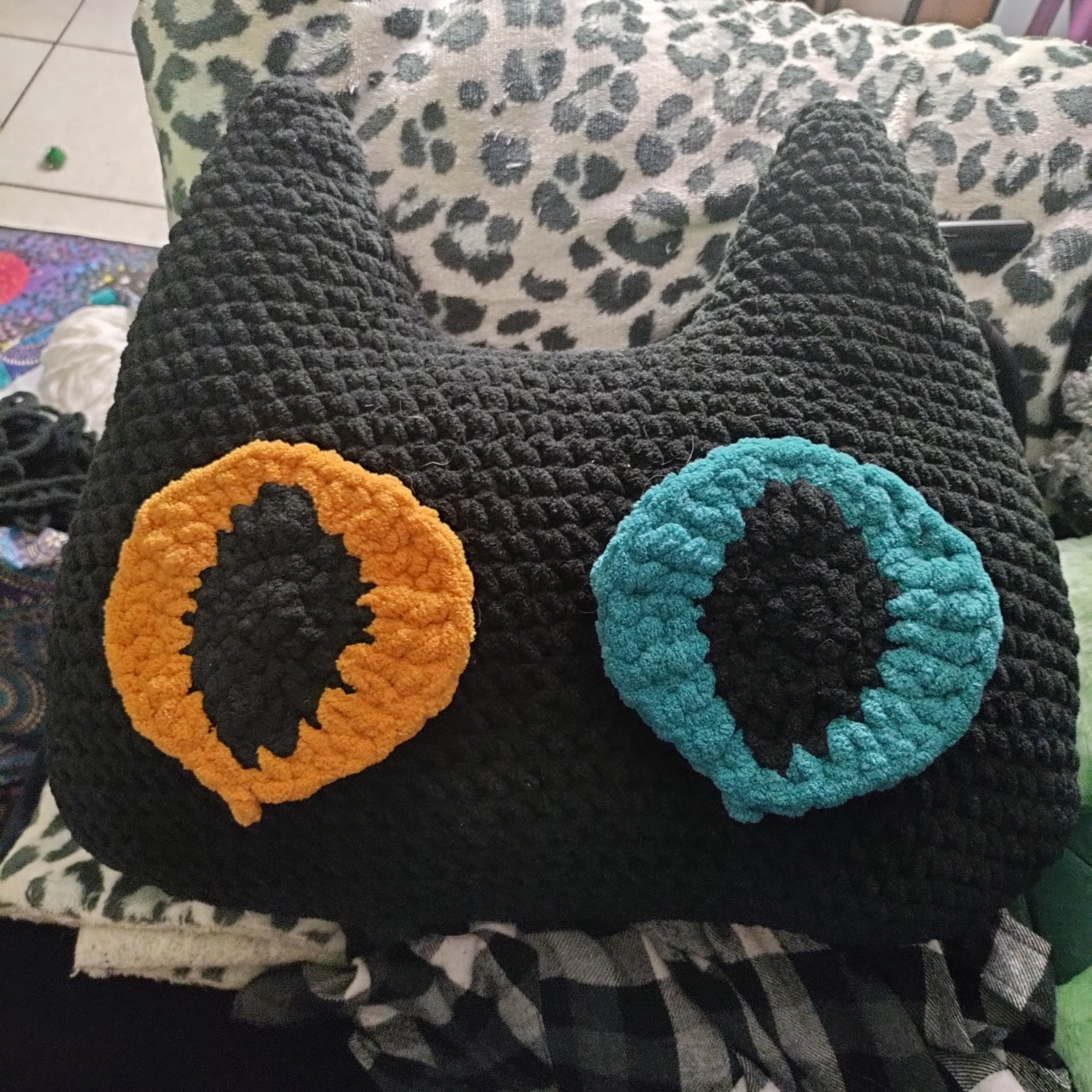 WIP that I really want to get back to, freehanded pattern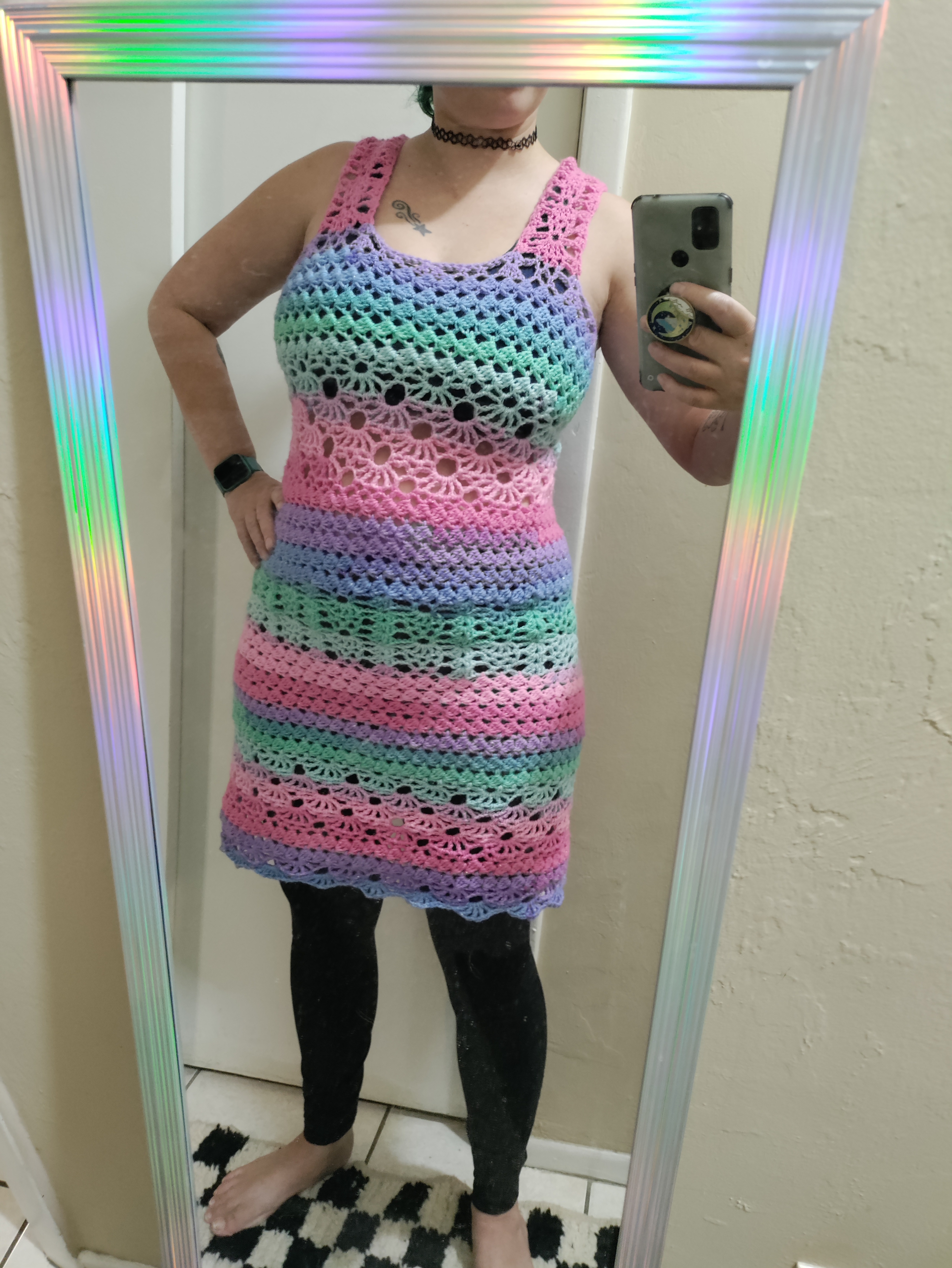 Summer Dress! Had a hard time trying to get a good pic of the sparkly yarn, even outside in full sunlight. T-T if anyone has any tips lmk